Ground Breaking Video!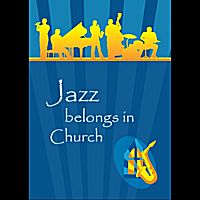 Jazz Belongs in Church DVD
Why not jazz? This DVD explores how this swinging musical tradition can energize and deepen religious experience. A noted pastor, preacher, and jazz musician, Carter shows how the church can benefit from opening its doors and its arms to jazz.
To order the DVD ($24.99 + shipping), click below:
You can also rent ($ 4.99) or purchase the video file ($ 14.99) from Gumroad:
Click here to rent or purchase the video file at Gumroad.
To download a free study guide for the video, click here.
With Al Hamme on saxophone, Mike Carbone on saxophone, Jeff Stockham on trumpet, Tony Marino on bass, Tyler Dempsey on drums, and Bill Carter on piano.
Bill returns to his favorite national radio pulpit to talk and record. For the 12th time.
Get the Jazz Hymnal and DVD