Ground Breaking Video!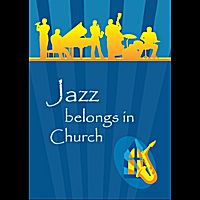 Jazz Belongs in Church DVD
Why not jazz? This DVD explores how this swinging musical tradition can energize and deepen religious experience. A noted pastor, preacher, and jazz musician, Carter shows how the church can benefit from opening its doors and its arms to jazz.
To order the DVD ($24.99 + shipping), click below:
You can also rent ($ 4.99) or purchase the video file ($ 14.99) from Gumroad:
Click here to rent or purchase the video file at Gumroad.
To download a free study guide for the video, click here.
Get the Jazz Hymnal and DVD