Our Jazz Hymnal Companion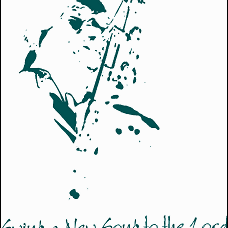 Swing a New Song to the Lord: Resources for Jazz Worship

This fabulous jazz "hymnal" is only available here, as a PDF file. The 173-page e-book includes nearly sixty settings of music. Included are twenty-six jazz settings of public domain hymns, ten psalm settings, nine additional worship songs, and fourteen pieces of worship music. Also included are a few sample jazz worship services, some musical prayers, and a few surprises. Those who purchase the e-book are given permission for one-time duplication of all the material for worship services, churches, and religious gatherings.
The price of the book is $45. It is instantly available through the link below. To order, click here.
For a PDF listing of the Table of Contents, click here.
PLEASE NOTE - The book is only available as an electronic PDF file.
Get the Jazz Hymnal and DVD