Bill Carter - Pianist, Composer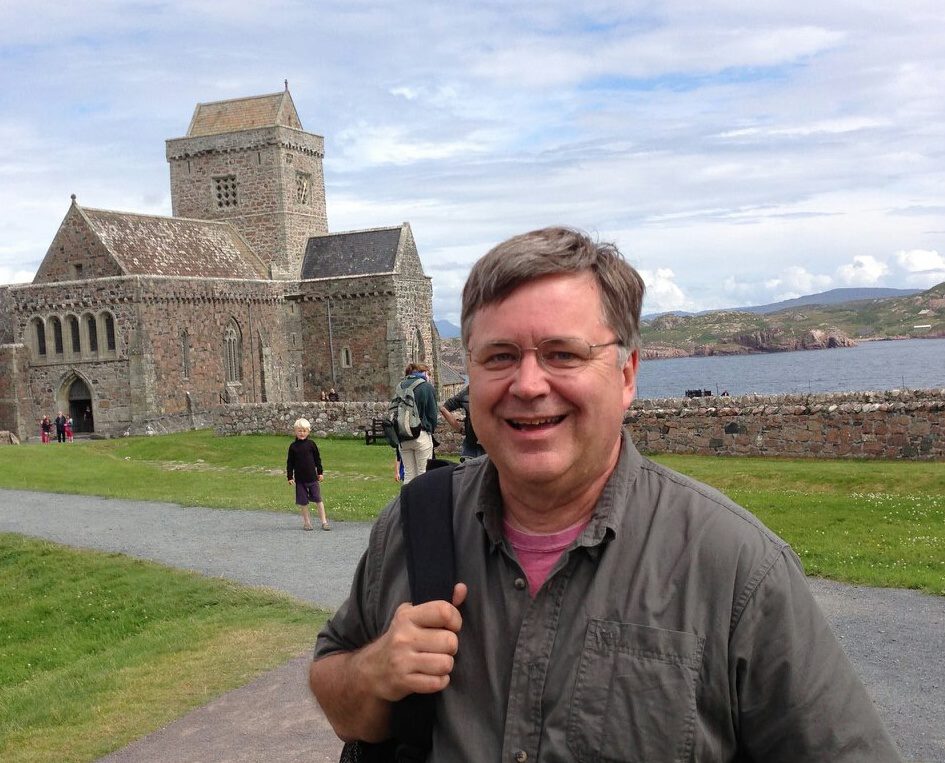 This is his idea: to gather some of the world's great jazz musicians and take them to church. Not all the time, of course; they play on concert stages and clubs, too. But Bill Carter discovered that he loved to play with jazzers who stretch his imagination and bring him to deep laughter.
Along the way, he discovered that he also enjoys writing notes for them to play. Not that any of them stick to the printed page for very long... but as Bill is fond of saying, "The great fun of this music is seeing what happens when you start to play it."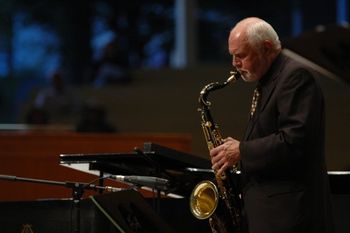 The elegant Al Hamme is a seasoned educator, having taught jazz studies at Binghamton (NY) University for over thirty years. He was also banned from the practice rooms of his undergraduate school for syncopating his scales. Therein lies his fate.
Our founding mentor, Al loves fine saxophones and expensive shoes. He has brought much class to this performing ensemble, and now performs only for selected engagements. Never known to play out of tune, he blanches when the piano is a bit sharp.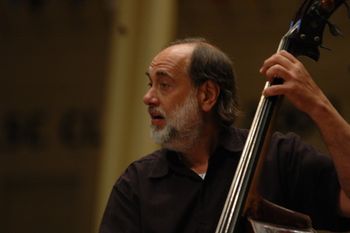 He is a genius. Pure and simple. When Tony plays his bass, people shake their heads in disbelief. He makes creativity look so easy. He sets the eighth notes on fire. The music is an extension of the man.
A veteran of legendary jazz bands, Tony Marino is at the bottom of things, always with a strong beat, always moving the music forward with energy and power. We are always surprised by what he does. And he's a really nice guy to be around.
Everybody loves a comedian. Especially if he has a couple of swift sticks and a quick wit! That's our Ron. This dynamic drummer is always interacting with the band, insisting on swing, keeping the improvised conversation on track. He knows how to keep the chatter going. And he is always listening to what's going on.
Ron Vincent is a vital part of the New York jazz scene. He has played with some heavy dudes, most notably Gerry Mulligan, but he is one of the funniest, most accessible people we know. Always amiable, always the advocate for a good time and a positive environment, we love making music with Ron Vincent!
Jamie Strong - Tour Assistant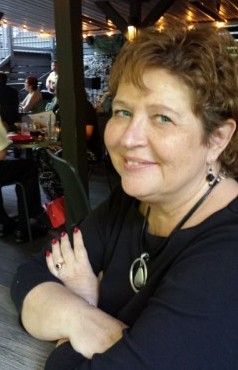 Jamie Strong is our very capable Tour Assistant. She handles all kinds of things for Presbybop Music, including: 
bookings and contracts

venue relations, 

travel details,

publicity, 

merchandise and shipping.
To reach her, send an e-mail to office@presbybop.com.
Jeff Kellam - Visionary Filmologist